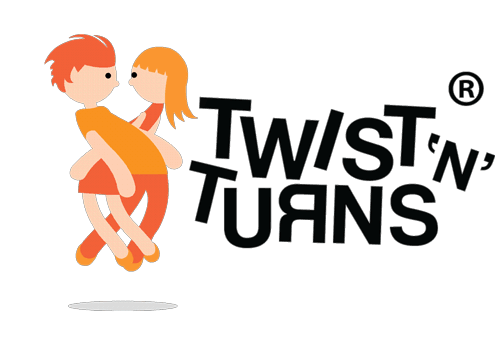 GENERAL RULES, TERMS, REGULATIONS AND POLICIES
Membership
All memberships registration is life time. (Unless it is cancelled due to noncompliance with the company's policy.)
Members who have completed their course or dropped out can re-join anytime at any studio without paying anymore membership / fees.
However, members who have dropped-out cannot re-join anytime at any studio. They may have to wait for 3 months.
Although the right to membership is always reserved with Twist N Turns.
Membership can be cancelled on several grounds of misconduct , miscommunications and non payment. It can be reinstated on approval.
Members must communicate only through email or letter. Verbal communications are ineligible.
Class code & conduct.
The dress code is mandatory for all students, according to the dance form.
Any shoes required during the dance are to be carried and not worn from outside. Dirty shoes are strictly not allowed and you may not be allowed to attend the class.
Please carry drinking water, towel, deodorant and a change if required.
We recommend not to wear any jewellery or wristwatch during the class. Bags/ wallets/mobile/charger/laptop and other belongings should be kept at the owner's risk only.
Payment/ Refund Terms & Conditions:
As per new government rules, GST charges will be applicable to every course fee.
All Master, Visa, Diners and American Express Credit Cards and Debit Cards are accepted for transactions on the payment gateway available through the Twist N Turns a unit of Tapas Performing Arts Private Limited website.

The online payment gateway on the Twist N Turns website uses its own secured payment gateway through HDFC and PayUmoney.

Twist N Turns a unit of Tapas Performing Arts Private Limited shall not be responsible for any fraudulent or disputed transactions. In case of a dispute regarding any card/net banking transactions made by the cardholder through the Twist N Turns a unit of Tapas Performing Arts Private Limited/website, the same must be resolved by the cardholder directly with Your Bank/Credit card issuer.

You agree to not make Twist N Turns a unit of Tapas Performing Arts Private Limited a party to any such dispute. Twist N Turns a unit of Tapas Performing Arts Private Limited shall not be liable to You/ cardholder for any consequence arising out of any fraudulent or disputed transactions.
You acknowledge and agree that all disputes in relation to Fee Payment over the Twist N Turns a unit of Tapas Performing Arts Private Limited website shall be subject to Kolkata jurisdiction
Registration/class FEES ONCE RECEIVED, CANNOT BE REFUNDED/ADJUSTED UNDER ANY CIRCUMSTANCES
General Rules and Regulations
On payment of monthly course fees, e-receipts are provided (i.e through EMAIL and SMS);
In case of any technical failure kindly ask for a manual/ printed receipt. Please check Invoice Bill in SMS or Email, if not received, kindly inform Front Desk, or call in the Helpline - 9830028063 immediately.
All activities are intimidated through SMS and E-Mails; please notify us of any failure.
In case of a change of contact information, please notify the Office Admin
No extra or compensatory classes are given for classes on PUBLIC National Holidays.
Discontinuation Process
The term discontinuation defines that you will not re-join at least before 3 months. For short break please refer to PAID LEAVE procedure.
Please email info@twistnturns.in for discontinuation, submit an application/mail, stating the reason, else there would be an outstanding class fee. Which may be due during re-join.
At any point regarding any matter, management has the authority to terminate any Lifetime Membership.
All the communication has to be done with the admin. Any verbal/written communication with the instructor will not be taken into account.
Please feel free to discuss/share your issues/grievances and query with us at td.twistnturns@gmail.com.
Specific rules for Regular course
If the class fee stands due for more than a month, then the student will not be allowed to attend any class. Also, no part payment is allowed.
A late fine of Rs.50 per week is applicable after the due date, and it is mandatory to pay on the desk. Late Fine can be waived off if payment is done online.
Offer, fee structure, discount on quarterly payment are subject to change without prior notice.
OAW admissions – Students enrolled for Once a Week classes needs to fix a day for their class. Switching between the days is not permissible and is subjected to a fine of Rs.150/-.
Paid Leave System
Leave can be taken towards a Fee of Rs.100 per 14 days; to be paid along with the leave application form.
Leave can be applied twice for a maximum of 28 days period in a course of 6 months/1 years. It can be applied at a present and future date only. It can be applied for and granted only after 3-months of regular classes prior to intimation.
Leave under Medical reasons are considered only on the submission of valid documents.
Students, Parents or Guardian have to apply for leave with a written application email. Any verbal conversions with anybody of TWIST N TURNS will not be taken into accounts.

Class Schedule and commitments.
Twist N Turns Junior and Senior course comprises 42 classes over a period of 6 months (Twice a week batches) and 12 months (Once a week batches). No adjustment classes are liable from our end, after the completion of 42 classes in 6 months. If there are more classes, consider them to be complimentary. Also, understand the course fee is only applicable for 42 classes and has no monthly commitments.
Certification
All Creative Movement, Hip Hop, Jazz, Contemporary, Bollywood and Salsa course comprises of 42 classes over a period 6 months, if Twice A Week class and 12months, if Once A Week class. A student will be eligible for a certificate after he/she has completed 39 classes (80% attendance) within the course duration.
Also, note if there is a break of more than 30 days then one may not be eligible for the certificate.
If the class fee stands due for more than a month, then the student will not be allowed to attend any class. A valid reason for discontinuation of class via EMAIL ONLY WILL BE ACCEPTED. Also, part payment and any kind of verbal request to the centre manager or over the phone will not be acceptable.
Late Fee
A late fine is applicable after the due date, which is mandatory to pay. The advantage of online payment through E-mail due alerts will waive off your late fee.
Any existing offers, fee structure and discounts are subject to change without prior notice. Clubbing and extension of offer validity will not be entertained.
---
SPECIFIC RULES FOR OPEN COURSE
The Punch Card is mandatory to be carried and submitted at the Front Desk before doing the class. NO CARD = NO CLASS.
Once the CARD EXPIRES, Validity can be extened with a Extension Charge - Rs.100/- per 7 days.
Classes cancelled are not considered as a reason for the extension, when the card expires.
Leave / Pause of time can be applied only in case of;
(a) severe medical troubles, which needs to be proved with a doctor's prescription, medical reports and bill of medicine, if any.
(b) Office travel projects, to be proved with flight or train tickets in your name.
---
Payment Modes
Apart from modes of payment like cash, card, cheque, Twist N Turns gives you the advantage of paying your fees through online mode, which is again hassled free and a secure payment system. The process is, press the link 'Click To Pay Now' due alert e-mail and enjoy paying your fees from home/office. Video for the online payment process is available on request.
Communications:
Any communication with the Admin/Office should be sent via email to info@twistnturns.in
For security reasons, any Identity card of the child, with photographs, needs to be produced at the time of dropping and collecting the child; otherwise, the child would not be allowed to leave our premises except with the parent.
Thank you
Regards
Twist N Turns Management